Compass of the Rising Gale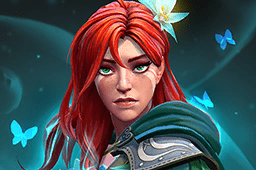 Includes 2 styles:
Compass of the Rising Gale
Reflections of the Gale
---
The mysteries of her birth had always enchanted Lyralei and her adopted family. But as she grew, and her strange connection with the guardian wind became ever stronger, an unease about her origins began to take hold. And though she thought to run from it, her headlong path led only to the discovery of a difficult truth — that her village and blood kin had been destroyed by wind elementals on a night of righteous reckoning, and that such destruction was necessary to reclaim her as one of their own.
Part of - Compass of the Rising Gale Bundle
The International 2020

(2yrs ago)
Model

Sound

Ambient Effects

Custom Effects

Animation

Icon
Windranger Arcana Gem

Gem
Not giftable

Not deleteable
---