In-game items (artifacts) - the equipment of the heroes, which makes them stronger, giving additional stats and abilities. Some artifacts are so well suited to certain heroes that valve and workshop artists make cosmetic items based on them. Today we will review these items.

Vanguard well protects against physical damage in the early stages of game. It's no surprise, it is one of the key items for Axe.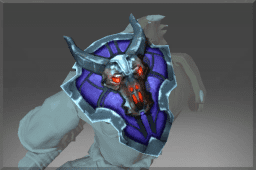 Guard of the Red Mist
Guard of the Red Mist was available back in 2013, for buying a physical copy of the vanguard at the WETA workshop. This item is sold on the steam market for approximately $850.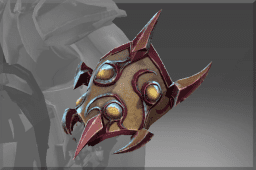 Chaos Knight's Armlet of Mordiggian
Chaos Knight's Armlet of Mordiggian - name speaks for itself. The Chaos Knight received this item in 2013. It dropped out of the Lockless Luckbox chest, which contains few more similar items. The chest itself was giving away to TI3 visiters who bought something in a secret shop. The ability to craft this item in the usual quality, instead of Genuine, was added later. Now the item has lost its popularity, because of new available immortals.

A very versatile item for heroes who deal physical damage and need stats.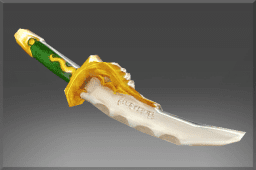 Riki's Sange and Yasha
Riki's Sange and Yasha - a uncommon bundle, added back in 2012 for Riki. There is only Yasha on the picture.

The artifact represented as cosmetic items for the two heroes at once - Crystal Maiden and Pudge. Despite popularity of these heroes, items are rarely used, because of an abundance of good cosmetics on these slots.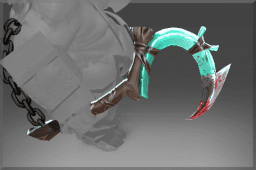 Force Hook
Forse Hook. Item was added as part of the GG League Tournament Pack in 2014. Dispire unusual rarity of this item, its cost is about $8, that makes it one of the most expensive items in the game, of unusual quality.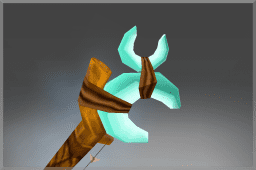 Force Staff
Force Staff - an item for one of the best support heroes in Dota - Crystal Maiden. Was added in 2012. Despite the fact that it looks very similar to the artifact and has exactly the same name, it is rarely used, probably due to the common rarity and low price.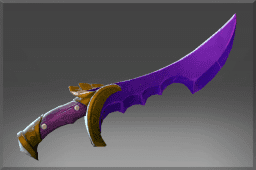 Kunkka's Shadow Blade
Kunkka's Shadow Blade - second item from the above mentioned Lockless Luckbox. The item is really good for this hero. Has an ambient effect.

Belt of the Blood Moon
Belt of the Blood Moon - a little noticeable item, belt slot, of Lycan's rare set - Mark of the Blood Moon. The belt costs about $10, while the set itself - $50 (by parts), not unpacked - $150. The set drops out of the Fall 2016 Treasure IV chest (part of the Fall 2016 Battle Pass), with a very rare chance.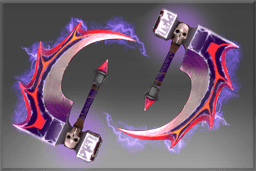 The Basher Blades
The Basher Blades - immortal bundle of blades for Anti-Mage. There are regular ($ 3) and gold ($ 20) versions. The artifact is often built on this hero due to the high attack speed.

Shadow Flame Guards
Shadow Flame Guards is an inconspicuous collar common rarity for Dazzle, Shadow Flame's set part, of a famous artist Anuxi.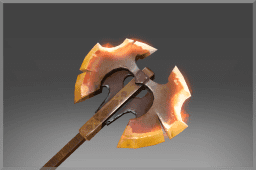 Battlefury
Battlefury - a item for Void. The artifact is not often built on this hero, but there is some synergy with skills - allow you to farm quicker due to Time Walk and regenerations provided. Cleave in Chronosphere will be also useful. Cost - $ 40.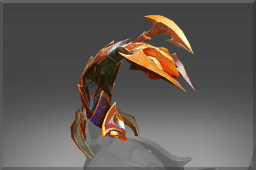 Nyx Assassin's Dagon
Nyx Assassin's Dagon is another Lockless Luckbox item. Because, there are no immortals or other premium items for this slot, the cost exceeds $ 10. Looks like a sting, where Dagon is located. A good solution from valve - Nyx has no hands and he would not be able to wear Dagon without this modification.

Diffusal Lance
Diffusal Lance. Diffusal blade is so popular artifact for illusionists, that valve added an item to the most skillful of them - Phantom Lancer in 2013.

Eul's Scepter of Divinity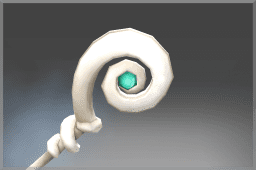 Eul's Scepter of Divinity
Eul's Scepter of Divinity. Again, the original artifact is owned by the "weakest" (on the look) hero - Crystal Maiden. The item of common rarity, that is a bit surprising because it is an exact copy of the artifact.
Genuine Eul's Scepter of the Magus
Genuine Eul's Scepter of the Magus. The great magus - Rubick, also has such item at his disposal.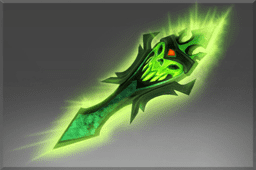 Blade of Tears
Blade of Tears - is a very suitable name. With this artifact Morph can easy burst supports using a combination of ethereal blade + adaptive strike. An immortal item costs up to $ 20 on a steam market.

Mandate of the Stormborn
Mandate of the Stormborn - is a relatively new (2018) Storm's immortal item. The item changing animation of a passive - Overload, the icon of Shiva remains the same. There is a gold version worth over $ 20.

It is not surprising that Desolator, like Eye of Skadi, is immediately presented with as many as 4 items. Artifacts are very versatile and are used by heroes of different classes.
Dazolator
Dazolator - is a weapon for Dazzle of already mentioned Anuxi set - Shadow Flame. Like the medallion has a low cost, because of the lack of effects and animations.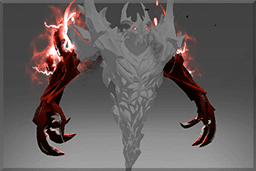 Arms of Desolation
Arms of Desolation - is the only immortal item for the Shadow of Fiend, at the moment, costing $ 4. The item replaces several attack and run animations, although the Desolator animation is not often seen.
Skittering Desolation
Skittering Desolation - an immortal item for Weaver. Dropping from the Sapphire Cask chest of Dota 2 Asia Championship 2015 Compendium. Immortal items in this chest do not have custom animations.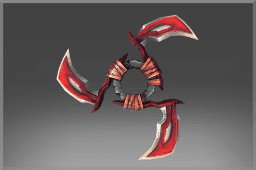 Flying Desolation
Flying Desolation - item for Bounty Hunter, added in 2013. It has a large size among the shurikens for this hero.

Razzil's Midas Knuckles
Razzil's Midas Knuckles - an immortal item for the Alchemist. Who else could get a golden hand, if not the richest hero in Dota. Well, let us hope, Alchemist is not greedy and will inevitably gift Aghanim's Scepter to the allies.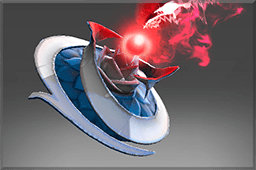 The Lightning Orchid
The Lightning Orchid - another immortal item for a Storm of this kind, added on TI4. Despite the good customization of abilities - relatively cheap - $ 2.5.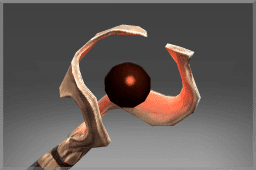 Savage Orchid
Savage Orchid - item for Furion, added in 2013. Unlike Storm Orchid, the item lacks a burning effect, although this is not surprising given the rarity.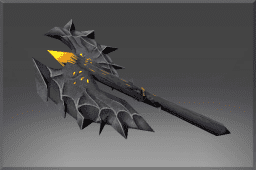 Reaver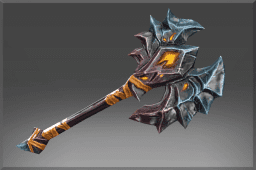 Black Reaver
Among the strength class heroes, there are only 3 heroes, who use the axe as a weapon - Axe, Centaur and Beastmaster. Two of them received it as a cosmetic item - this is the original Reaver for Axe and a slightly modified Black Reaver for Centaur.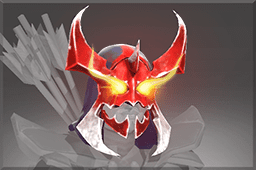 Mania's Mask
Mania's Mask - is a strange 2013 year immortal for Drow Ranger. It is not clear, why the artifact was made for this hero, because it does not well synergize with ice arrows and is being built rarely. According to the Dotabaff website, the use of a cosmetic item is less than 5%, taking into account the absence of other immortals for this slot.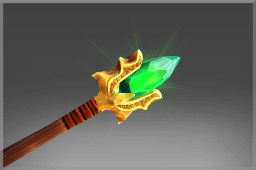 Scepter of the Grand Magus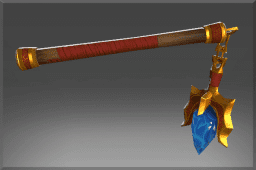 Aghanim's Basher
Although Aghanim Scepter artifact is very popular, only 2 heroes have a cosmetic item at their disposal - Rubiсk and Brewmaster.
---
The review of other cosmetic items based on artifacts, will be continued in the second part of the post.