Battle Pass 2022 - Level 1000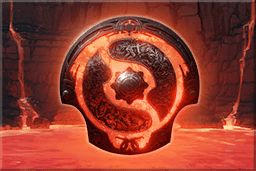 ---
Granted for achieving level 1000 as part of the Battle Pass 2022. This item will never be tradeable or purchasable on the marketplace.

Players who reach Battle Level 1000 will also be able to claim this year's Collector's Aegis, a 1/5th-scale alloy replica of the famed trophy.

The special glow effects of this item expire on May 1st, 2023.
Not giftable

Not marketable
---